Marshall & Kellow's business-focused trial attorneys are dedicated to helping clients achieve their business goals by helping manage and resolve disputes.
business-focused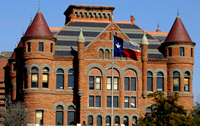 From its Dallas, Texas office, Marshall & Kellow handles business disputes with an eye towards reasonable and quick business resolutions, where possible, so its clients may focus on managing and growing their businesses. The attorneys of Marshall & Kellow have worked with businesses of all sizes and in many industries. We ask the right questions and listen to the answers, knowing that each client's business and circumstances are different. Clients face challenges every day dealing with customers, competitors, finances and a host of other pressures - challenges that do not conveniently disappear when a business dispute arises. Business disputes and lawsuits can be a particularly stressful part of owning or managing a business. Marshall & Kellow's goal is to be knowledgeable counselors and tough advocates who allow clients to sleep better at night, knowing that their business disputes are in capable and responsive hands.
Allow Marshall & Kellow to earn your trust.
trial-ready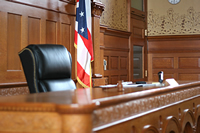 Some business disputes cannot be resolved quickly. The attorneys at Marshall & Kellow find that the best outcomes result from diligent preparation of a case and the willingness to go to trial. Marshall & Kellow works professionally with opposing attorneys to efficiently control costs while also pushing to resolve the case, whether through settlement or trial. Marshall & Kellow's attorneys have found this strategy to be equally effective in matters ranging from routine business disputes to high-stakes litigation.
Some disputes can threaten the very survival of a business, some seek compensation for a tremendous harm and some lawsuits are necessary to protect a client's core assets and business relationships. Marshall & Kellow fights the battle with an aggressive and tenacious style that matches the stakes involved. And with skills and knowledge developed from years of "large law firm" practice, the experienced attorneys of Marshall & Kellow will stand toe-to-toe with any adversary and get the job done.
With more than 44 years of combined legal experience, Elizabeth Kellow and Jacob Marshall like trying lawsuits. Actually, they love trying lawsuits. When the opposition will not reasonably settle a matter before trial or an arbitration hearing, Marshall & Kellow's attorneys stand ready to go to trial.
When You Face Business Disputes, Turn to the Business-Focused, Trial-Ready Lawyers.